Non-contact measurement
Thermal Camera
The thermal IR array provides a comprehensive high precision non-contact temperature measurements with a self-calibrated sensor
Applications:

Occupancy detection for intelligent air-conditioning
Capture temperature remotely for safe measurements (eg: for C19 patient measurements the thermal camera can capture temperature from afar as compared to a IR gun which works in very close proximity)
Industrial temperature measurement and control
Thermal comfort sensor in automotive air-conditioning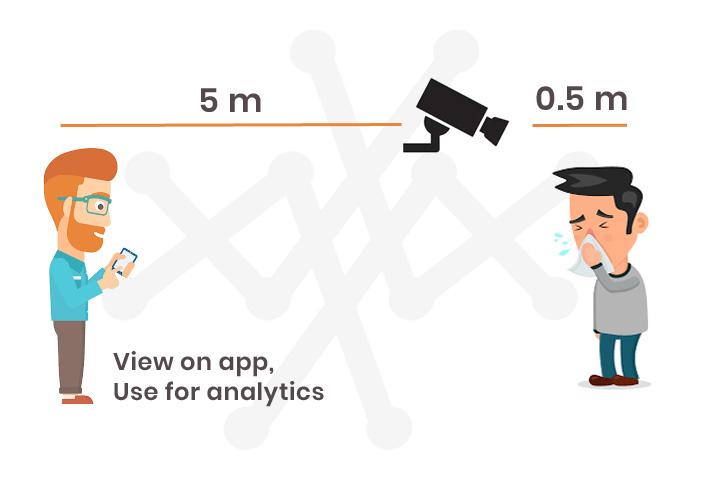 Features
Target temperature profile: -40*C to 300*C
Accuracy: +/- 1*C
Operation on full charge: 3 days
Weight: <100g (Portable LED-flashlight like construction)
Factory Calibrated – no field calibration required
Dimension: Ø30 x 150mm OR Ø45 x 90mm
Rechargeable Lithium-Ion Battery
Works over BLE – Android app ready
JSON data to Android – can be used for analytics
Amiable to cloud storage, automatic event triggering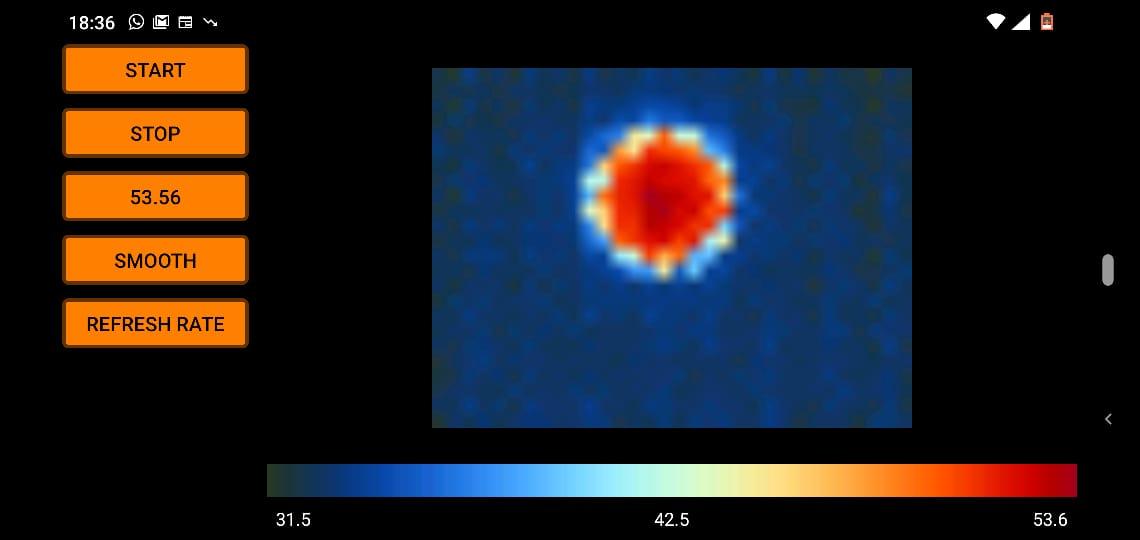 Image captured from 1m away of a motor which was at
53.5-54*C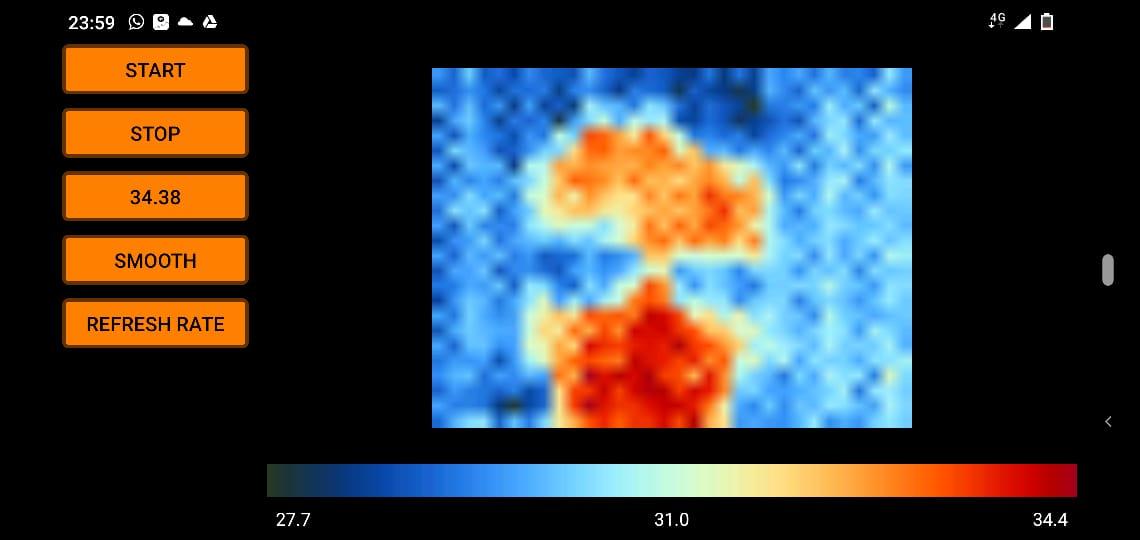 Image captured from 12-inches of a person staring at the
camera
Options
Thermal Camera can be ordered with wide or narrow field of view (FOV) as per the target application.
For example:

Industrial application may require narrow FOV
Temperature scanning for COVID-19 patients at entry of a building may benefit from a wider FOV
Functionality
The design is based on a single Microcontroller with integrated BLE 4.0.
The MCU interfaces with the IR Array and beams the content directly to the smart-phone app
The smart-phone app can be modified to store image to cloud, define event based action (temperature high, detect human etc)
We can extend features to include measurement for GPS, pressure, humidity to the same device
Housing
Simple functional for quick manufacturing
Interfaces
Power Switch
Scan Switch
Charging interface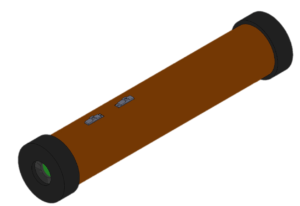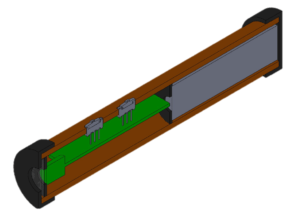 Industrial Temperature Sensors
RTD Sensor
DSPWorks Chariot Device integrates with RTD sensor sending content over the BLE or LoRaWAN network.
The typical data flow is from node to BLE gateway (smart phone or device like RPi), LoRaWAN Gateway (network gateway from infrastructure provider or your local LoRaWAN Gateway)
The Data is owned and stored directly by the customer. DSPWorks devices merely helps get the data to the cloud.
Comparison Sheet
| Device | Operating Range | Distance from target | Peripheral measurement | Accuracy | Interface |
| --- | --- | --- | --- | --- | --- |
| Thermal Camera | -40*C to +300*C | Upto 1.5m | Configurable | +/- 1*C | BLE/ WiFi |
| Ambient Humidity + Temperature Sensor | -40*C to +125*C | Ambient Sensor | Humidity | +/- 0.5*C | BLE/ LoRa/ WiFi |
| RTD Sensor | Depends upon RTD | Insert | Can be added | | BLE/ LoRa/ WiFi |